In collaboration with
The European Processor Initiative had invited EUPEX on their booth F603, along with EUPILOT.
EUPEX was also presented on the E4 booth as part of their conference programme (May 31 at 10.30am), by Daniele Cesarini (CINECA).
Finally, we are very proud that EUPEX was mentioned in the final keynote delivered by Thomas Sterling, from Indiana University, under the "European Momentum" section of his overview of the worldwide HPC landscape.
See some pictures of our ISC below!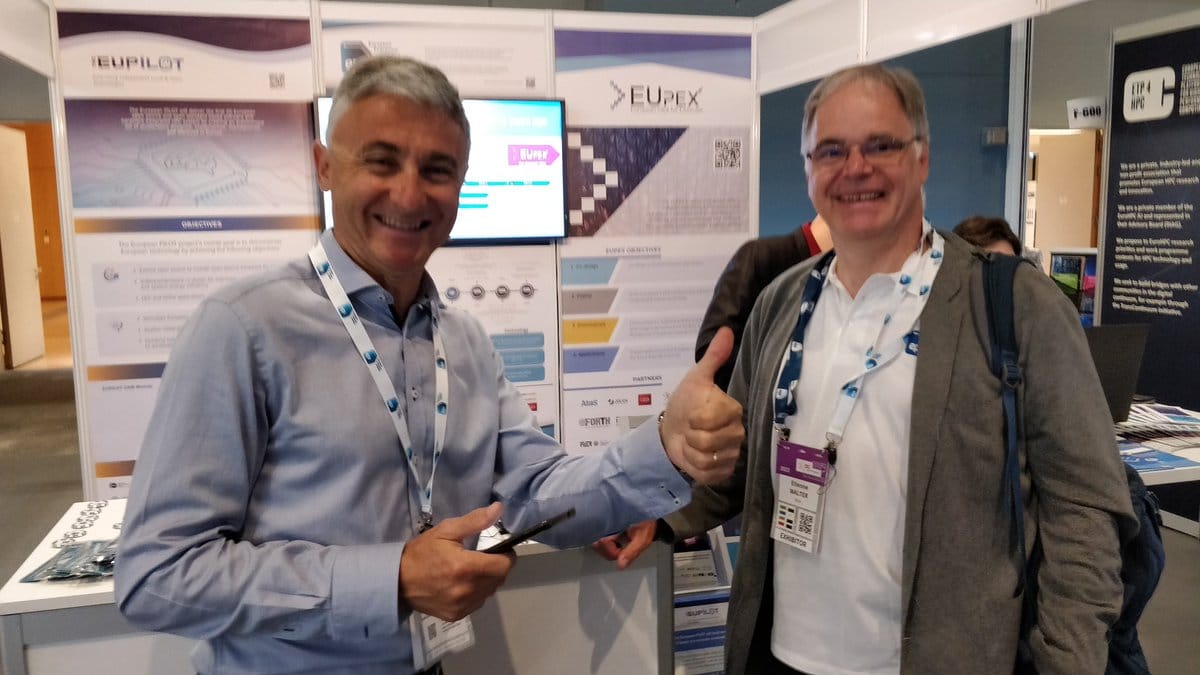 Our management team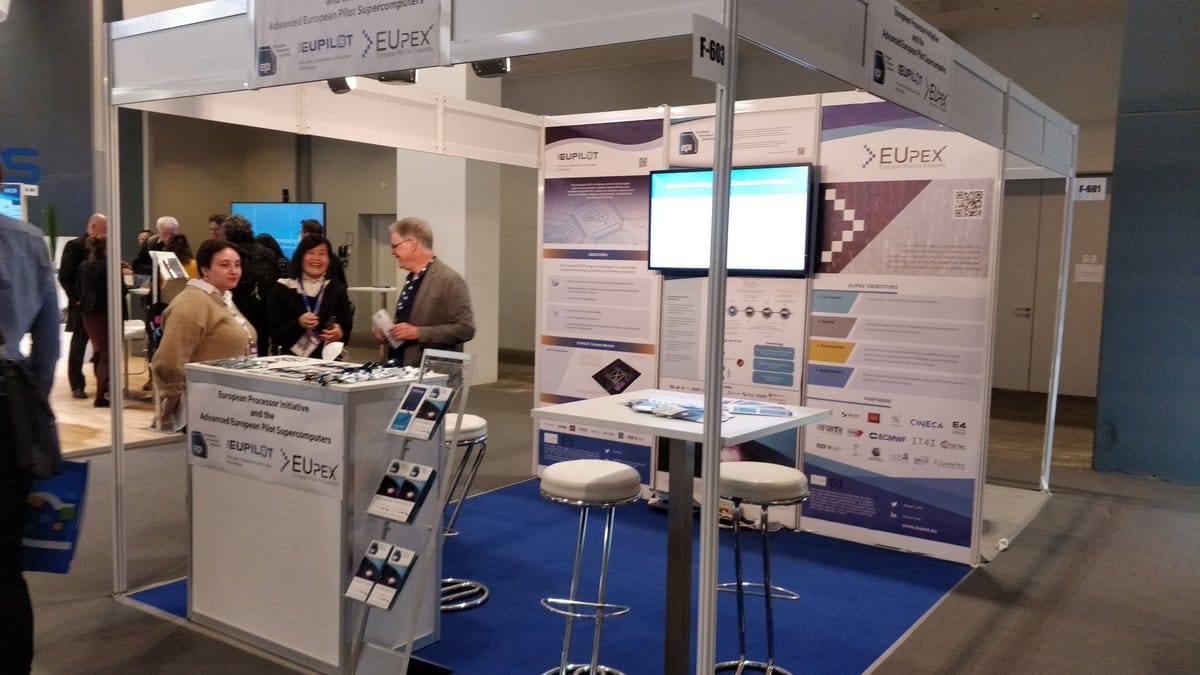 The EPI / EUPEX / EUPILOT booth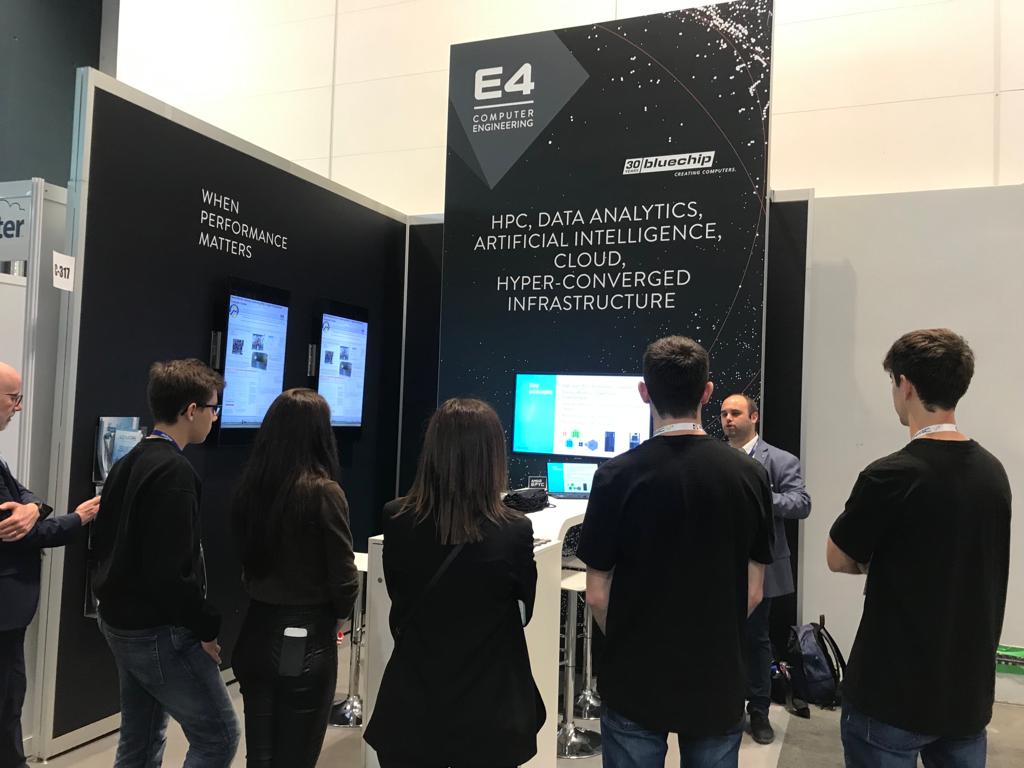 Daniele Cesarini presents EUPEX on the E4 booth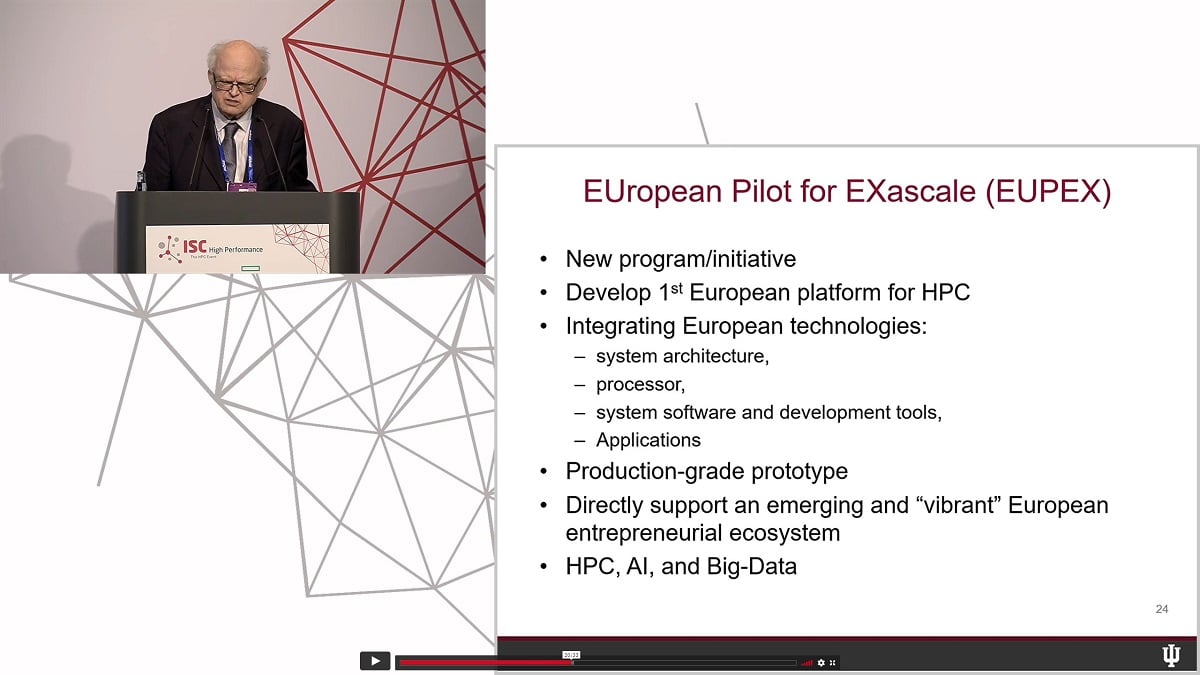 Thomas Sterling on EUPEX in the final ISC keynote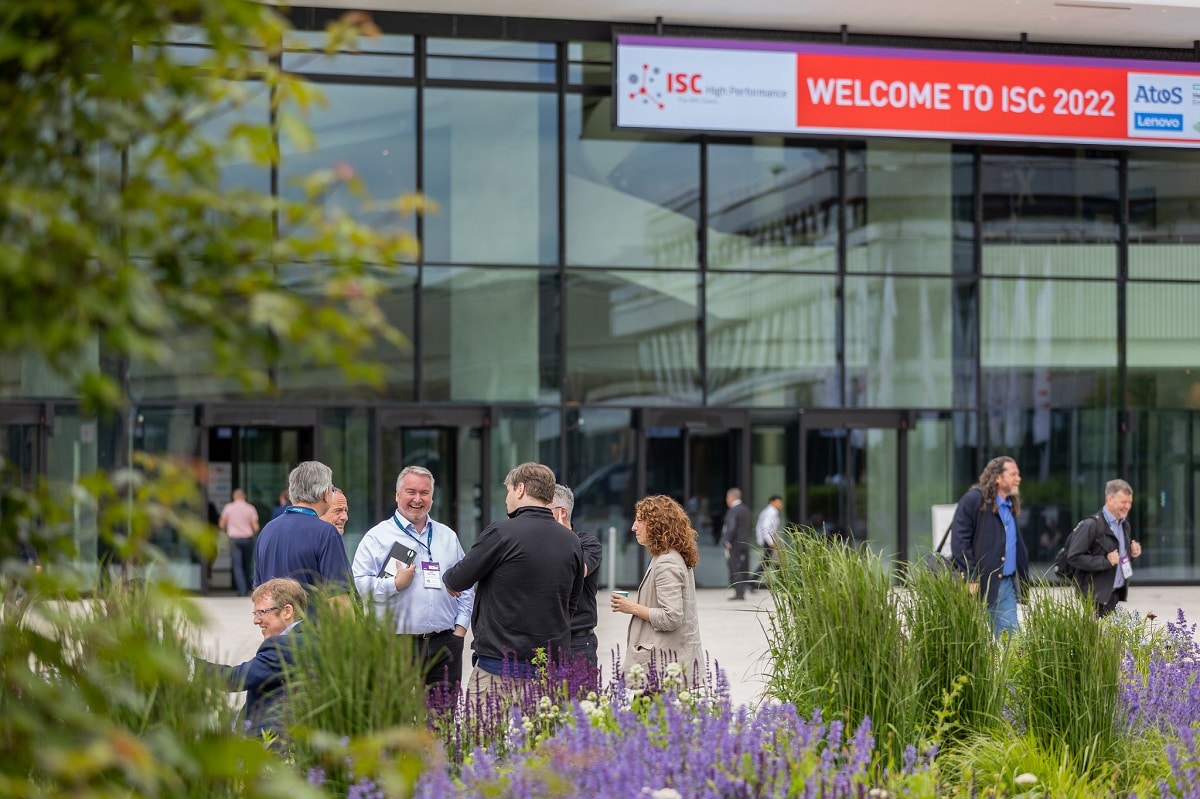 So happy to have an in-person ISC at last!